7 Reasons to Book a Wellness Retreat
by Caitlin H,
Jun 5, 2023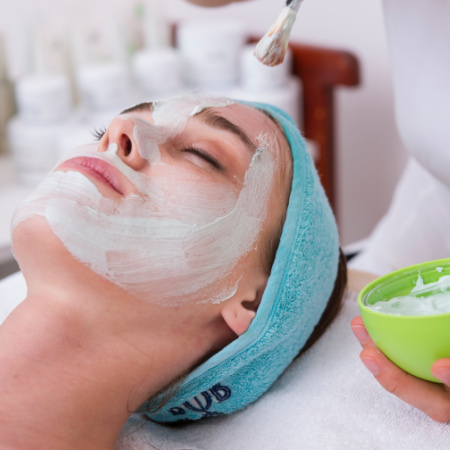 Imagine waking up feeling energized and fresh in a clean, luxurious hotel room before heading to a short yoga session with a stunning backdrop of distant mountains or a beautiful blue ocean and sandy beach. Then, consider how great it would feel to enjoy a nutritious, balanced meal and spend the rest of your day getting a massage or spa treatment, exercising with a trained fitness instructor, or working with therapists to learn how to incorporate mindfulness into your daily routine.
Those are just a few of the extraordinary things you can expect when you take a wellness vacation, which are getaways designed to help you focus on your overall well-being.

Tweet
Turn Your Daily Stroll Into a Walking Meditation
by Caitlin H,
May 29, 2023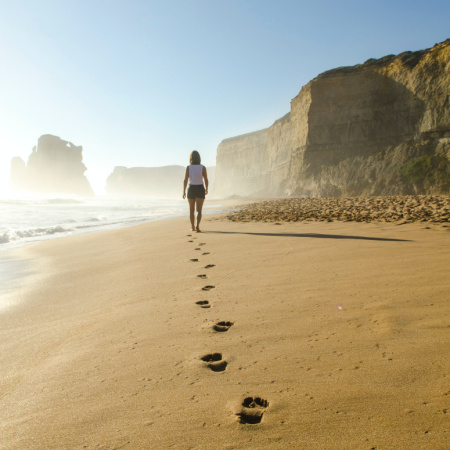 One of the most accessible and perhaps enjoyable fitness activities to make a part of your daily routine is walking. That's especially true during the late spring and summer months when the fresh air, sunshine, and beautiful scenery can elevate it to the next level.
And while those things may improve your fitness and well-being in and of themselves, what if there were a way to make them even more beneficial?
Enter…meditation.

Tweet
12 Healthy Snacks Everyone Should Have On Hand
by Caitlin H,
May 22, 2023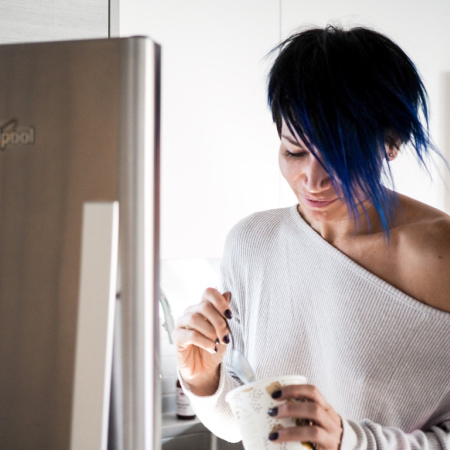 Do you often find yourself eyeing the snack machine in the office or scanning the pantry at home between meals?
Constantly feeling hungry can be a recipe for disaster when it comes to weight loss, especially if you're snacking on unhealthy foods like chips or candy bars all day.  Stocking your pantry or office desk with healthy snacks packed with filling nutrients like fiber and protein is essential.
We have 12 suggestions for filling, healthy, simple snacks that can break the hangry cycle and keep you satisfied and energized all day.

Tweet
10 Tips to Break a Bad Habit for Good
by Caitlin H,
May 15, 2023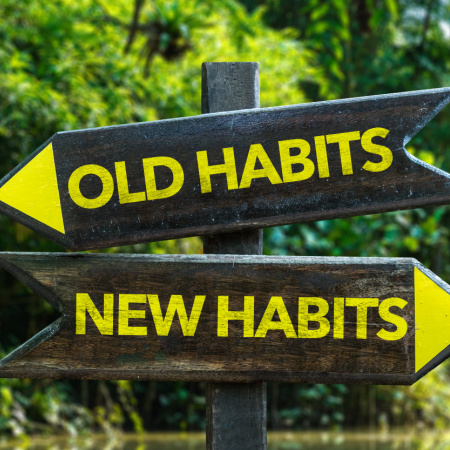 Many of us structure our lives around habits, such as getting up at 7 a.m., drinking a cup of morning coffee, or eating dinner at 6 p.m. These regular practices may be a critical part of ensuring your everyday life is consistent and manageable, and that's a good thing.
But some habits—such as smoking, overeating, drinking, consuming too much caffeine, or scanning social media right before bed—can negatively impact your overall health and well-being.
There's a good chance you can quickly identify your own bad habit (or habits). There's an even better chance you are well aware of their harmful effects. So how do you go about breaking those bad habits? 

Tweet
7 Brain Exercise Activities to Keep Your Mind Sharp
by Caitlin H,
May 8, 2023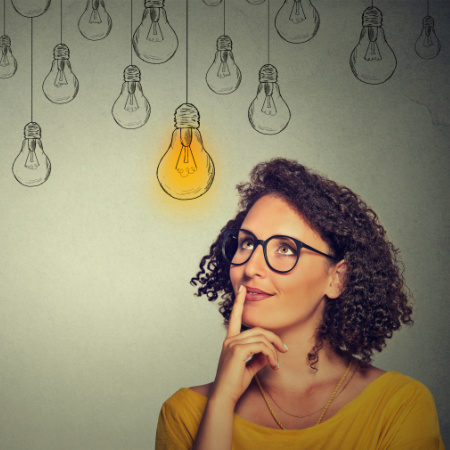 Creating a healthy lifestyle is about many things. It's about a consistent diet with balanced nutrition. It's about staying active and exercising. It's about ensuring your mental well-being. And it's about keeping your brain active and engaged.
Need a little help keeping that mind sharp, engaged, and present in the moment?  Read on!

Tweet
10 Signs Your Diet is a Dud
by Caitlin H,
May 1, 2023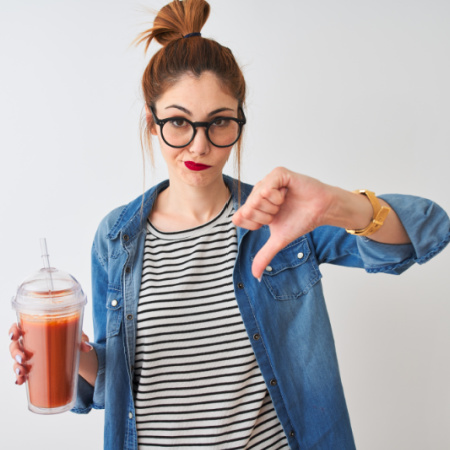 If you're like many of our customers, there's a solid chance you have tried some weight loss plans in the past—and didn't see the long-term results you desired.
Here's the thing: The people who find lasting success do so by making it a lifestyle. That doesn't mean you shouldn't try a diet. But it means you need to find a diet that works for you and allows you to incorporate healthy eating into your everyday life.
But how can you tell if that "diet" can become a lifestyle?

Tweet
Delicious Recipes For Our Favorite Spring Fruits
by Caitlin H,
Apr 24, 2023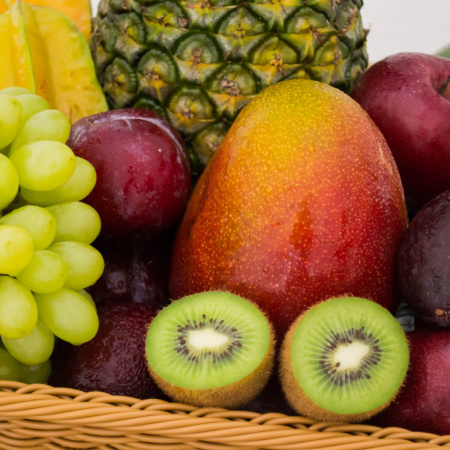 Spring is the most colorful time of year, and that's especially true when it comes to spring fruits!
While you can find these fruits year-round in supermarkets, using seasonal produce tends to elicit the best-tasting results. You can also visit farmers' markets to support local growers and get the freshest stuff available.
We love springtime and the colorful fruits that come with it. Now is the perfect time to try a new light, healthy snack or dessert that everyone will love!

Tweet
Financial Analyst Loses 10 Pounds in One Month with Diet-to-Go
by Caitlin H,
Apr 17, 2023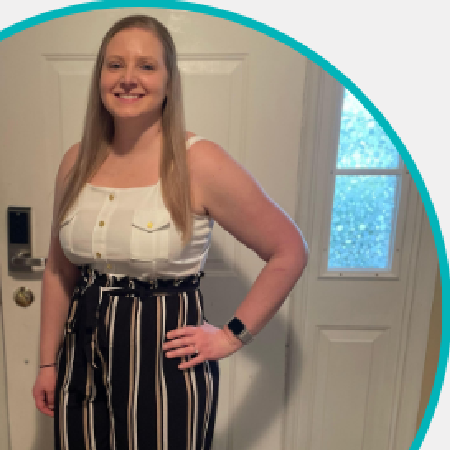 Hailey's 32nd birthday weekend in February was filled with the kinds of things most people like to do on their birthdays — dinner and drink outings, celebrations with friends, and enjoying time with her fiancé.
But after that weekend, Hailey stepped onto the scale and quickly realized she had gained 5 pounds over those few days alone.
Find out how Diet-to-Go helped Hailey lose 10 pounds in 30 days!

Tweet
10 Fun Fitness Ideas to Make Exercise Enjoyable
by Caitlin H,
Apr 10, 2023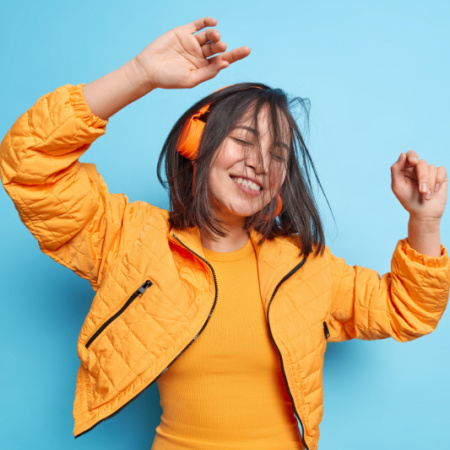 Exercising can sometimes feel intimidating, especially when you go to a gym and see what looks like elite athletes pumping weights or pounding out mile after mile on the treadmill.
It's okay. We get it. And you are certainly not alone. Thankfully, exercising can take place anywhere, anytime, and in all sorts of fun formats.

Tweet
The Benefits of Staying Hydrated and How Much Water to Drink
by Caitlin H,
Apr 3, 2023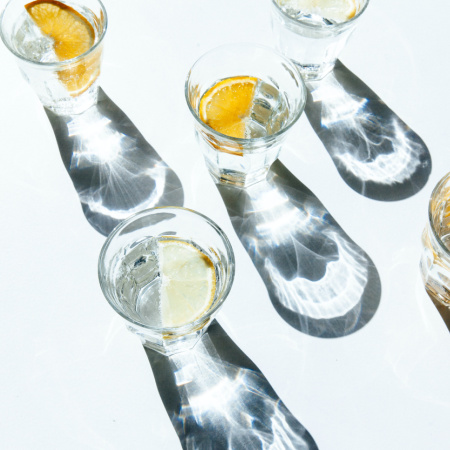 Water is an essential part of a healthy, well-rounded diet. In fact, studies show that hydrating often may slow the aging process and help you live longer. In addition to adding years to your life, there are also a host of other benefits of drinking water and staying well-hydrated.
So, how much water should you drink each day? 
Here's the thing, it's not a one-size-fits-all model. But, we can help you figure out what amount is right for you!

Tweet
5 Weight Loss Tips That Fit Into Your Hectic Schedule
by Caitlin H,
Mar 27, 2023
Remember when it was just before the new year, and you were highly motivated to lose weight and get healthy?
Between balancing things like work, kids, social events, and everything in between, our hectic schedules often mean there's not much time left for self-care or healthy habits, and that resolution might have fallen to the wayside.
But here's the thing: Taking care of yourself ensures everything, and everyone else will get the best, most productive version of yourself.
How do you make taking care of yourself a priority again though?

Tweet
7 Scientific Reasons You Should Try Meatless Monday
by Caitlin H,
Mar 20, 2023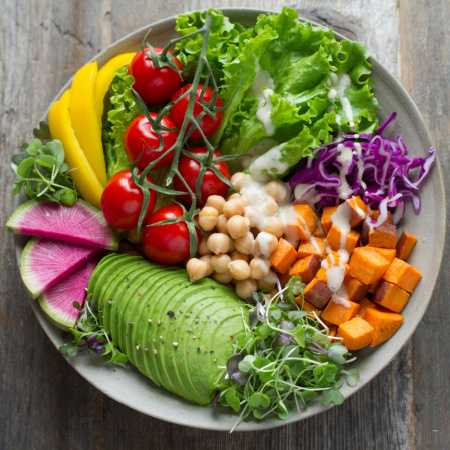 Burgers, steak, lamb chops — red meat is a staple of the American diet.
While it may be unreasonable to cut it out of your diet completely, going vegetarian at least one day a week can go a long way toward improving your health. That's why we outlined seven scientific reasons why you should try Meatless Monday and reap all the benefits of reducing your meat consumption.

Tweet
Reverse Your Prediabetes With These 5 Tips
by Caitlin H,
Mar 13, 2023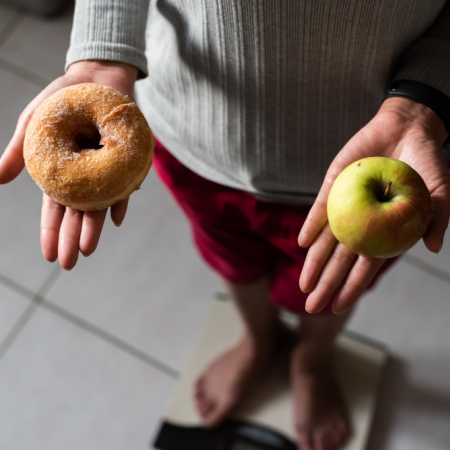 Prediabetes means your blood sugar levels are higher than normal, but not high enough to be diagnosed as diabetes. It could be considered a blessing in disguise. Knowing that you have it allows you to make new, healthier choices to reverse the condition and hopefully help you avoid developing Type 2 Diabetes.

Tweet
Simple Ways to Tell if Your Food is Nutritious
by Caitlin H,
Mar 6, 2023
Proper nutrition is one of the most important ways to ensure you lead a healthy, happy, long life. In fact, studies show that eating a balanced diet plays a role in all sorts of things. 
It can be challenging to know whether your food is nutritious. Labels can be confusing if you're not a nutrition expert, and honestly, how many of us are? But don't stress! Check out our easy to follow beginner's guide to deciphering food labels.

Tweet
8 Essential Elements for a Healthier Heart
by Caitlin H,
Feb 27, 2023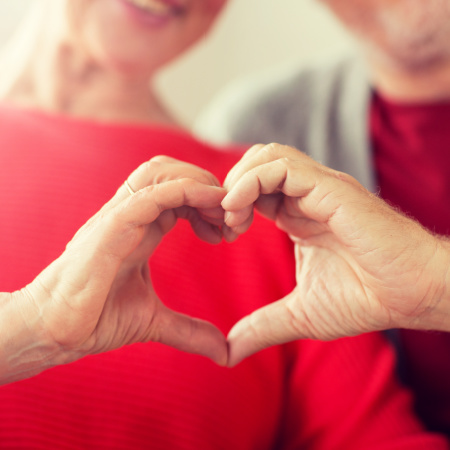 February is American Heart Month, an annual observance of the importance of cardiovascular health. The American Heart Association and all health providers use the month to remind us to engage in healthy habits that reduce our heart disease risk.
That's why the American Heart Association (AHA) identifies these eight essential elements to better heart health. Read on to learn more!

Tweet
Break That Snacking Habit with These Expert Tips
by Caitlin H,
Feb 20, 2023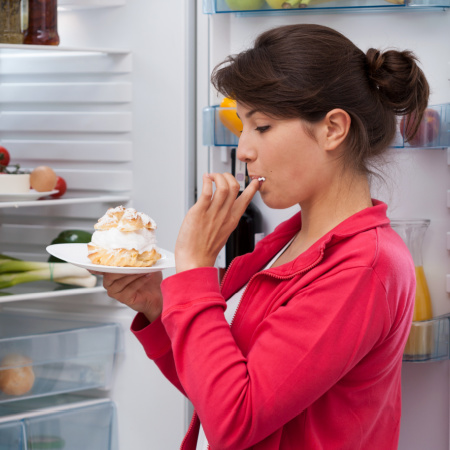 It's 8 p.m., and you're enjoying your favorite TV show or cozied up on the couch with a good book. Then, you get up and find yourself standing in the kitchen, reaching for a handful of chips or a couple of cookies.
If this sounds all-too-familiar, you're not alone. Mindless snacking is a habit many of us deal with daily, whether sitting at the office (or home office), perusing social media, or even snuggling up in bed.
Thankfully, there are ways you can cut back on snacking.

Tweet
10 Delicious, Healthy Dinners to Wow Your Sweetheart
by Caitlin H,
Feb 14, 2023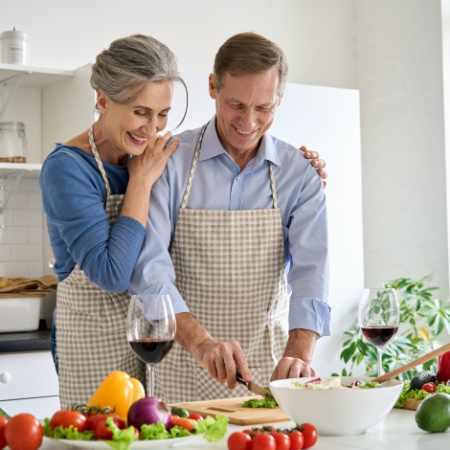 Did you remember Valentine's Day? If you or your sweetie are trying to eat healthily, why not keep the momentum going by whipping up a delicious dinner?
Want to try a new recipe to surprise your sweetie for Valentine's Day (or any day)? We've got your covered with some tasty choices! Bon appétit!

Tweet
7 Ways to Make the Most of Your First Day at the Gym
by Caitlin H,
Feb 6, 2023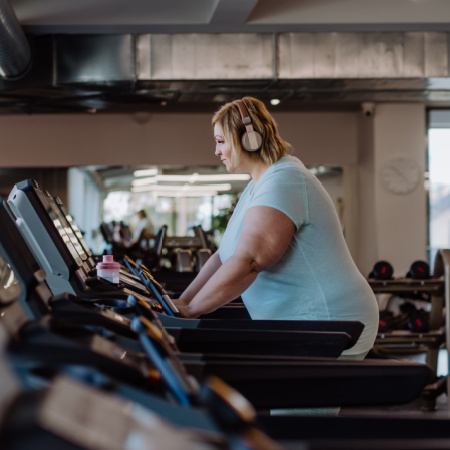 You did it. You committed to your health and fitness and signed up for a gym membership. And now, it's time to step into that world of weights and cardio machines for the first time. It can feel pretty darn intimidating. That's more than okay. It's a brand new situation, and doing anything for the first time can be nerve-wracking.
Thankfully, the gym is actually a place you can have fun and spend time — you just have to set yourself up for success before showing up for the first time.

Tweet
These 5 Simple Dietary Swaps Could Lengthen Your Life
by Caitlin H,
Jan 30, 2023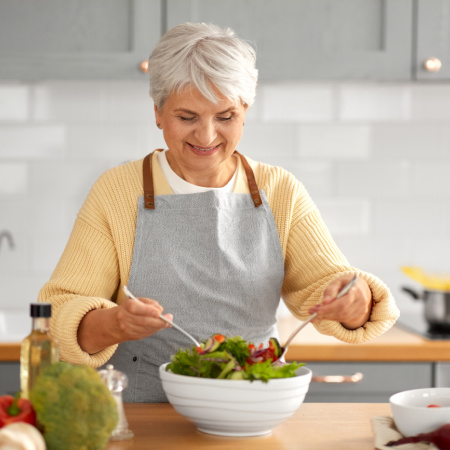 If the potential of adding years to your life by making small changes appeals to you, listen up.
Improving the quality of foods you eat daily — even just a little — can extend your life, no matter how old you are.  Making some simple swaps to your overall diet can improve your nutritional intake — and maybe even add years to your life!

Tweet
Step Outside Your Comfort Zone This Year
by Caitlin H,
Jan 23, 2023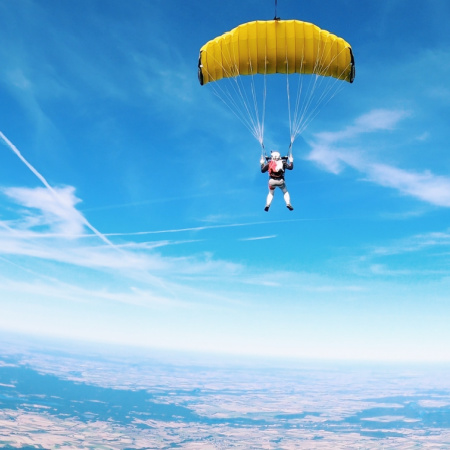 The new year is often when we think about hitting the reset button on some (or several!) aspects of our lives. We consider our intentions, set goals, and start doing what we can to achieve them.
This year, consider the following: How often do you set a goal to do something extraordinary that will give you a sense of true exhilaration?
Maybe it's time to step outside your comfort zone and live life to the fullest!

Tweet